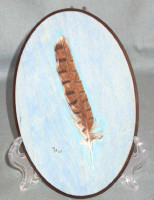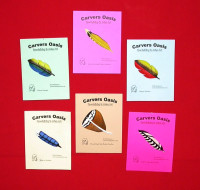 Commissions by Walt Blackmore -

Commision Your Favorite Bird: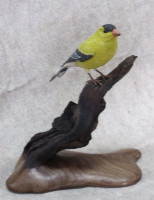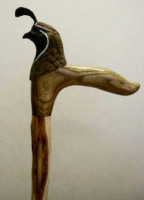 Walt is willing to take commissions.  Since each art piece is different and may require extensive research, all deadlines must be flexible.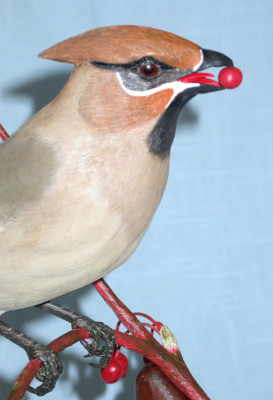 Each of Walt's Wood Sculptures is unique with the design and execution completed after researching the bird and its natural environment.  Significant attention is paid to the anatomic detail of each bird, including the exclusive use of Taxidermy eyes appropriate for each subject. 

Walt paints each piece with artist-quality acrylic paints. 

The habitat and final mount finish varies to enhance the presentation of each avian sculpture.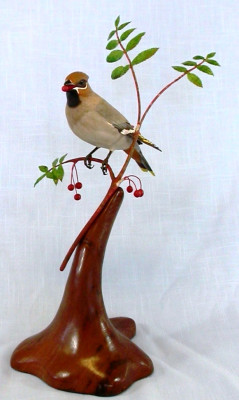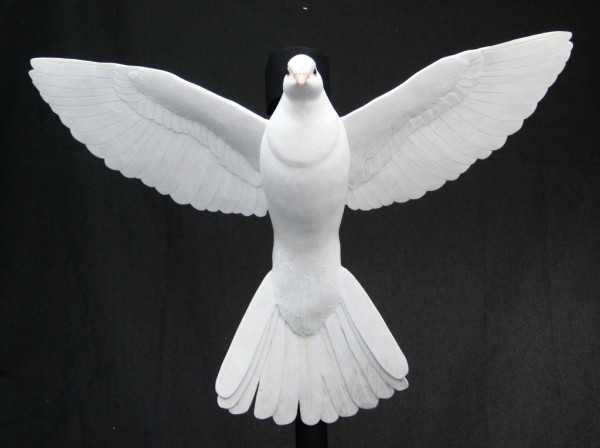 Once a preliminary sculpture concept has been developed Walt requests 50% of the quote as a down payment.

Subsequently Walt will develope conceptual designs for review and approval.  At this time a delivery schedule may be negotiated; however, for the best quality work it is prefered to have a very flexible delivery schedule.

Once the conceptual design has been approved, Walt will execute and complete the carving.  In process reviews are welcome and encouraged; however, if changes are requested at this point, an adjustment to the price and schedule may be required.

After completion of the sculpture the remaing payment balance will be due upon delivery.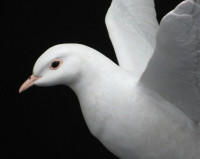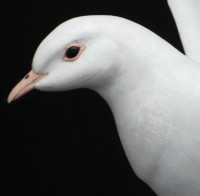 Decisions That Affect  Price and Delivery: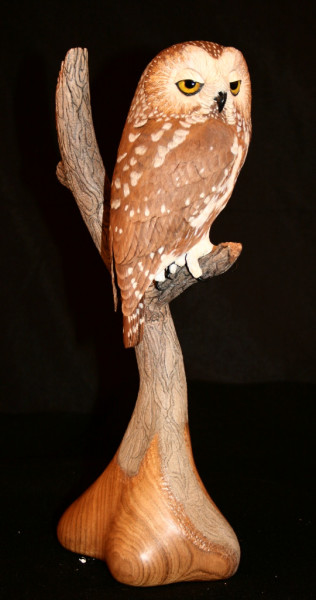 There are several design inputs that significantly affect the cost and delivery.  The most significant factors which drive the cost and schedule are size and difficulty.  The size determines the material cost and how much surface area needs to be worked.

The difficulty is driven by several factors, specifically:

> Is the sculpture to be two dimensional or three dimensional?
> Is each significant feather cared or just the feather goups?
> Is the surface to be smooth or textured?
> Is the finish natural wood (Stylized Sculpture) or painted?
> What is the pose?  Are the wings deloyed; is the tail spread?
> Is there specific prey or difficult habitate?
> Are the feet manufactured or are pewter feet to be used?
> What is the desired mount?  Sone options are:
          ~ Driftwood

          ~ Carved wood branch

          ~ Manufatured tree branches and leaves

          ~ Mounted on a stick like a shorebird decoy

          ~ No mount like a decorative Duck

Once the above details are decided a conceptual design, cost estimate and schedule can be completed.

If you are interested in having Walt do a commisioned sculpture, contact Walt at [email protected]